Mieczysław Karłowicz Philharmonic in Szczecin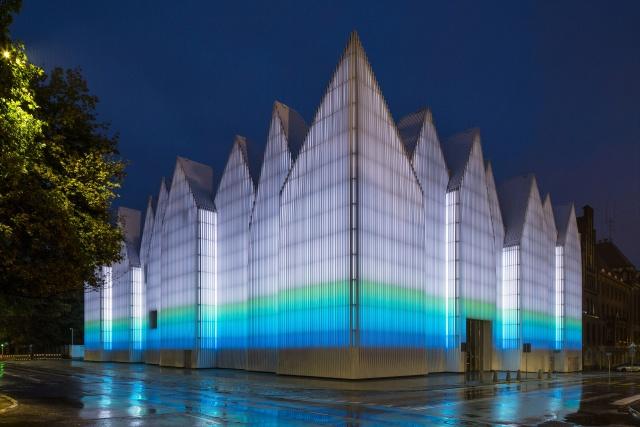 Filharmonia im. Mieczysława Karłowicza w Szczecinie
Have you ever seen an iceberg in the city center? If not, you have to see the new premises of the Mieczysław Karłowicz Philharmonic in Szczecin, which majestically emerges from urban buildings and pervasive greenery.
Its metal and glass facade supplemented with light illuminations catch the eye of each person who comes nearby. The building was designed by catalonian architects from Barozzi Veiga from Barcelona and immediately has become the icon of our city. Modern design combined with inspiration taken from historic building of Konzerthaus creates a coherent whole of past, present and future of Szczecin. It has received numerous awards, including the Mies van der Rohe Award in 2015, the Award of the President of the Republic of Poland for the Best Architectural Structure in Poland in the years 2013-2014 in the "LIFE IN ARCHITECTURE" contest, and the award of the "bryla.pl" website dealing with architecture. 
During the summer there are regular guided tours. There is also a cafe on the ground floor.
Address
ul. Małopolska 48