Bike_S – Szczecin City Bike
The city bike is a convenient supplement to standard public transport. Since 2022, Szczecin has had a 4th generation city bike. Bicycles are equipped with GPS, so you can rent and return them also (for an extra charge) outside parking zones - if you are in the area of rental.
The participation fee required to register in the system is PLN 20. The money paid can be used for rentals. The cost of a ride per minute is PLN 0.06.
Information on how to rent the Bike_S can be found on the Szczecin Municipal Bicycle website - bikes-srm.pl
Bike_S on the left-bank of Oder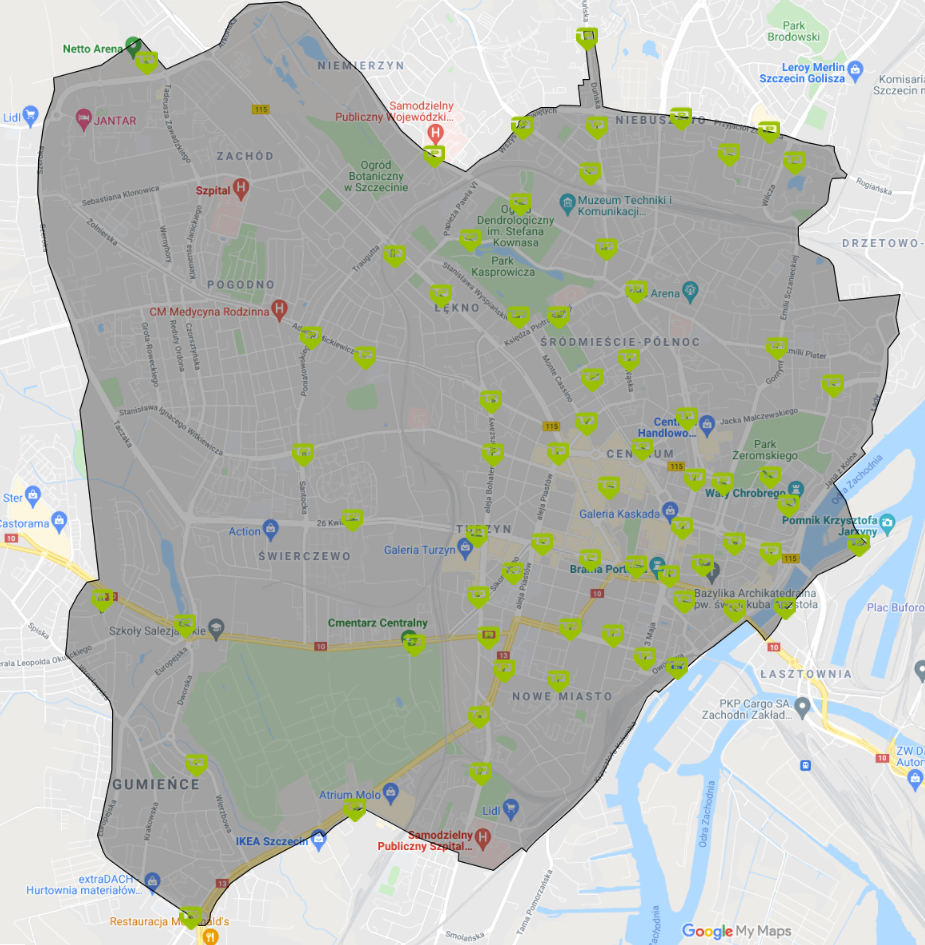 Bike_S on the right-bank of Oder