St. James Arch Cathedral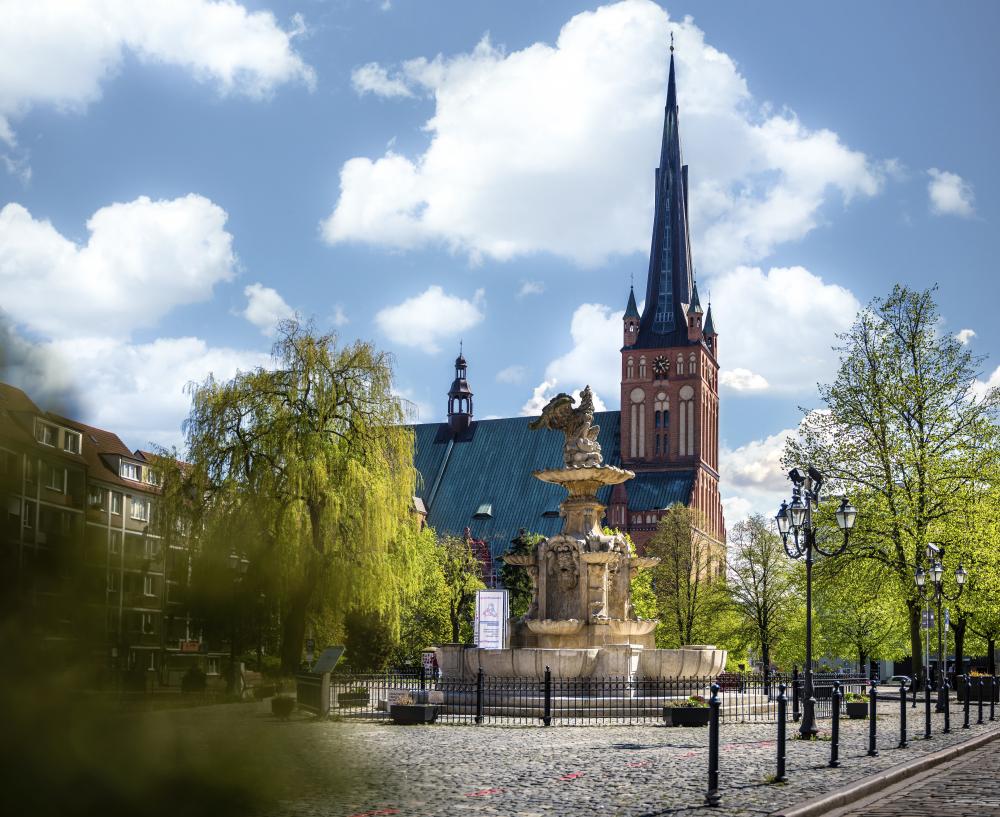 Bazylika archikatedralna św. Jakuba
St. James' church in Szczecin was founded in 1187 be a wealthy townsman Jakob Beringer from Bamberg and it was constructed outside the city fortifications, on a hill, just like the Benedictine monastery church of St. Archangel Michael in Bamberg.
The building was rebuilt several times. In the 13th century, the building had the form of a three-nave Gothic basilica, without buttresses, but later the naves were raised. In 1534, the temple passed into the hands of Protestants.
Inside the cathedral there is a chancel with an altar table and decorative brass reliefs. There is also a triptych with reliefs from the 14th century and an elaborate crucifix from the turn of the 15th and 16th centuries. The cathedral has 19 chapels, including the Chapel of Our Lady of Częstochowa with a neo-Gothic interior and the image of Our Lady of Częstochowa; the Baptism Chapel with a triptych from the 16th century; and the Chapel of the Blessed Sacrament with a beautiful altar from the end of the 14th century.
The organs in the cathedral are truly impressive. The first mention of the instrument comes from 1679; unfortunately, they did not survive the turbulent history of the place. In 2008, new, large organs were built. An interesting fact about the instrument is the fact that the main part of the organ, weighing about 30 tons, is suspended above the nave without any support. The counterweight is the construction located at the end of the choir. The instrument is 10 m high, has 66 voices and consists of 4743 pipes, from 11 mm to 10 m high.
In 2008 the cathedral's tower was rebuilt and its original appearance was restored. There is a viewing platform on the tower, available for tourists all year round. After the renovations, the tower is 110.18 m tall and is the second tallest building in Szczecin.
The building is currently the second tallest temple in Poland, right after the basilica in Licheń.
The temple is part of the European Route of Brick Gothic.