International Days of Jewish Music in Szczecin
09.08.2023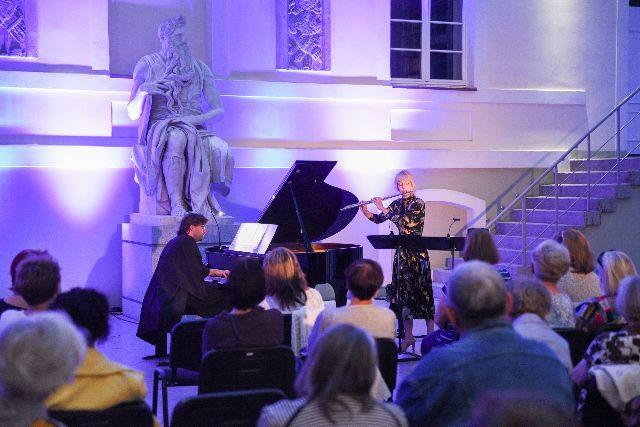 Międzynarodowe Dni Muzyki Żydowskiej w Szczecinie
Discover the fascinating world of Jewish music at the sixth "Days of Jewish Music" festival in Szczecin. Experience klezmer, classical and sacred music as well as four impressive world premieres.
Immerse yourself in the magic of new sounds. The opening concert is also a premiere of Strycharczyk & Strycharczyk. The clarinet and saxophone bring to life ancient folk melodies, Yiddish songs and lively klezmer music. A unique open-air experience awaits you on 08.09.2023 at 19:00 in the Villa "Ogrody Śródmieście" (ul. Wielkopolska 19). Join us to rediscover the culture of old Szczecin through captivating music.
Admission to the opening concert is free!
More information at: DMŻ2023 | FUNDACJA SPOT.ON ART
When: September 8-10 and October 19, 2023.
Where: various locations
The festival is co-financed by the Foundation for German-Polish Cooperation.