Szczecin Christmas Market 2021 - where and when?
18.10.2021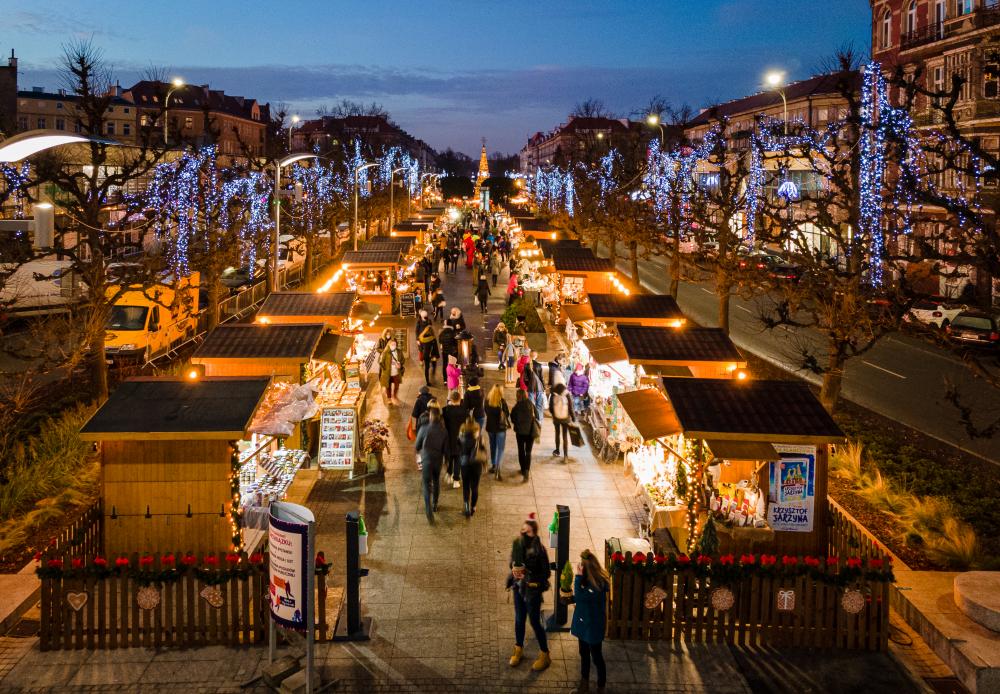 Szczeciński Jarmark Bożonarodzeniowy
Already in December, Christmas Fair will visit again the center of Szczecin. This time the area of the event will be bigger and the wooden stalls will reach also Deptak Bogusława.
Szczecin Christmas Market will again bring the magic of Christmas into the city space. From 3 to 22 December the very center of Szczecin will change into a land full of Christmas surprises. Wooden shopping stalls will host traders (handicraftsmen and gastronomes) with their products. You will be able to do Christmas shopping, taste tasty regional products, find your dream Christmas gift or drink hot chocolate or mulled wine.
What would be Christmas Market without the Venetian carousel, Christmas trees and Santa Claus? The unique atmosphere during our Christmas Market will be created by beautiful Christmas decorations, accompanied by Christmas songs, which will sound from the broadcasting system. There will also be a carousel and special Christmas animations for young and old. Who knows, maybe you will meet Santa Claus himself?
We invite you to Żołnierza, Adamowicz and Lotników squares from 3 to 22 December, and on December weekends also to Deptak Bogusława!