The tourist line returns to the tracks on Sunday!
29.06.2021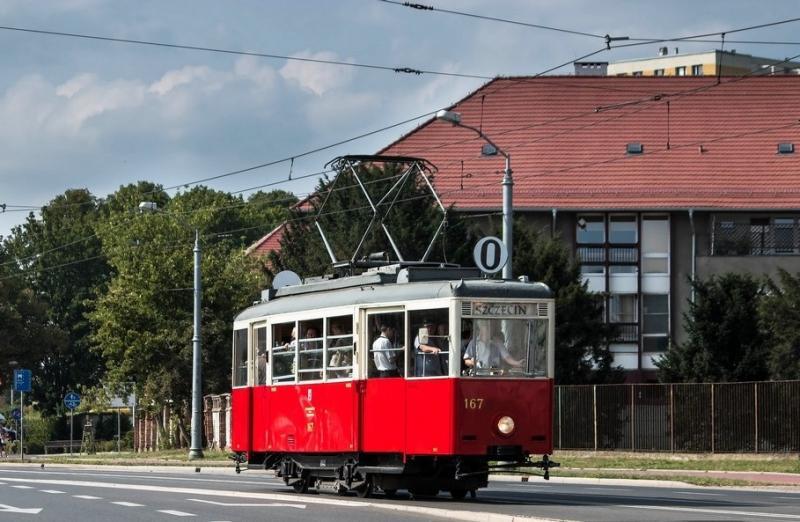 Linia turystyczna 0 w Szczecinie
They are several decades old and their glory days are long behind them, but they still arouse great interest. Nobody passes by them indifferently. From next Sunday, you will be able to admire historical trams on the route and go on an extraordinary journey on tourist line 0.
From 4.07 to 29.08.2021, a tourist tram line 0 will be operated with historical rolling stock. The line will run on Sundays only. The ticket price will be PLN 3.50 for adults and PLN 2.50 for children. Tickets will be sold directly in the vehicles by conductors. Route of the line: Dworzec Główny – Nowa – Dworcowa – Brama Portowa – Krzywoustego – al. Bohaterów Warszawy – Wawrzyniaka – al. Wojska Polskiego – Arkońska – Las Arkoński – Niemierzyńska – al. Wyzwolenia – Piłsudskiego – al. Piastów – Pomorzany – Chmielewskiego – Kolumba – Dworzec Główny.
Departure times from Dworzec Główny stop: 14:36, 15:56.
As this year marks the 20th anniversary of the launch of line 0, this Sunday two trams will run. Thanks to this, more passengers will be able to make an extraordinary journey. The creation of line 0 was an STMKM initiative in 2001, which would have had no chance of success without the support and commitment of both the employees and the management of MZK Szczecin at the time. In that period the Szczecin Tourist Line was one of the few of its kind in Poland. Its additional advantage was the assignment of a historical carriage type Bremen from 1926, side no. 144, to its service. Today it can be admired among the exhibits of the Museum of Technology and Transport in Szczecin.