Ready for Szczecin Jazz? Let's go!
22.02.2021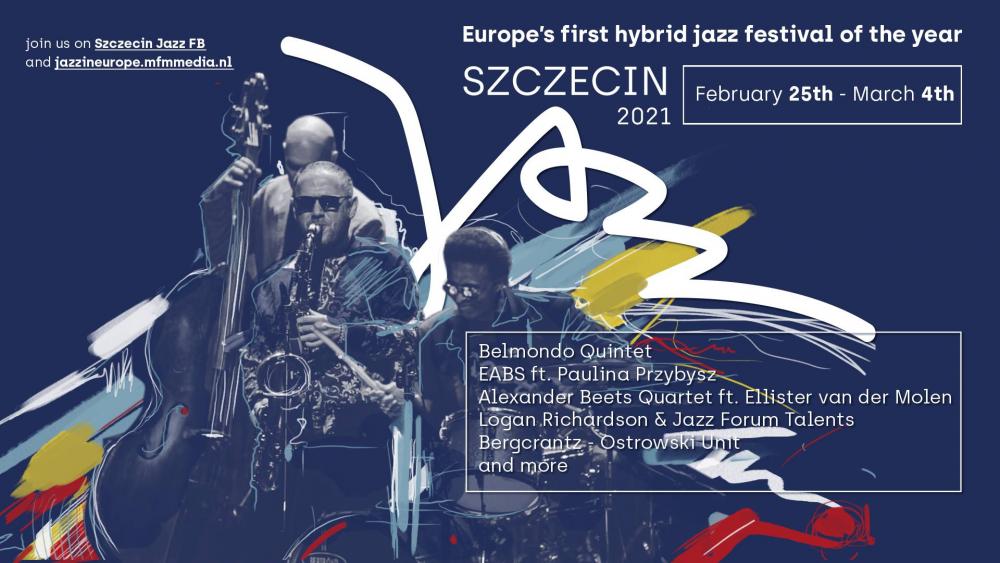 Szczecin Jazz 2021
This year, Szczecin will host the first hybrid festival in Europe.
The artists will perform both in front of an online audience and live. The first part of the Szczecin Jazz Festival will take place from 25 Feb to 07 Mar. The festival programme includes 8 concerts. Tickets for the first two concerts by Belmondo Quintet and EABS feat. Paulina Przybysz are already available online. More information can be found on Facebook.com/szczecinjazz.