The Polish Theatre in Szczecin (Teatr Polski w Szczecinie)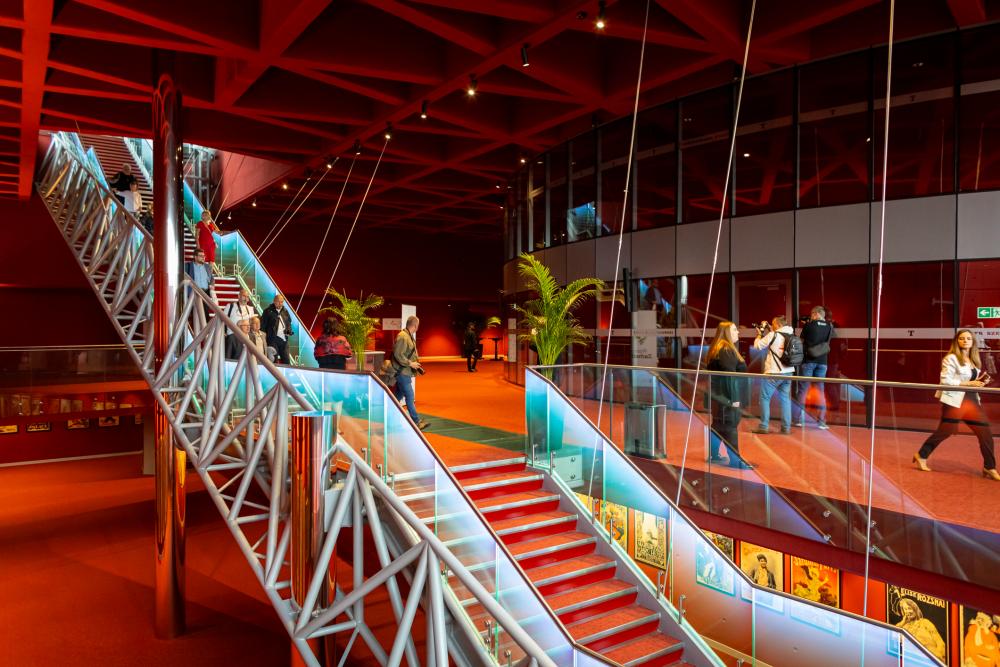 Teatr Polski
Teatr Polski in Szczecin is a drama theater. Its main repertoire focus is on staging classics of Polish and foreign drama.
However, the repertoire also includes texts by contemporary authors, musical performances and - with numerous fans among the audience - comedies and farces, as well as cabaret evenings.
Among the theater's regular collaborators are Andrzej Poniedzielski, Artur Andrus, Krzysztof Materna, Stanislaw Tym and Janusz Jozefowicz.
The main seat of the Polish Theater is a historic building at 5 Swarożyca St. The theater has three stages: Large with 311 seats, Small with 120 - with the possibility of rearranging its space - and Intimate with 80 seats at four-seat tables. The latter stage is also the home of the Black Cat Ore cabaret.
A major modernization and reconstruction of the Theater was completed in 2023. The reconstruction included the restoration of the theater's original appearance, built in 1928-1929 to a design by architect Adolf Thesmacher. The rebuilt facility included a Shakespeare Stage, an Italian Stage, a Chamber Stage, a Jan Banucha Stage, a Black Cat Rudy Parish Saints Stage, a multi-purpose rehearsal room, dressing rooms, studios and theater storage for props, and administrative rooms. 
The new theater stages are the first professional drama stages in Szczecin.
The Polish Theater is a Cultural Institution of the West Pomeranian Regional Government.