Wiking - water equipment rental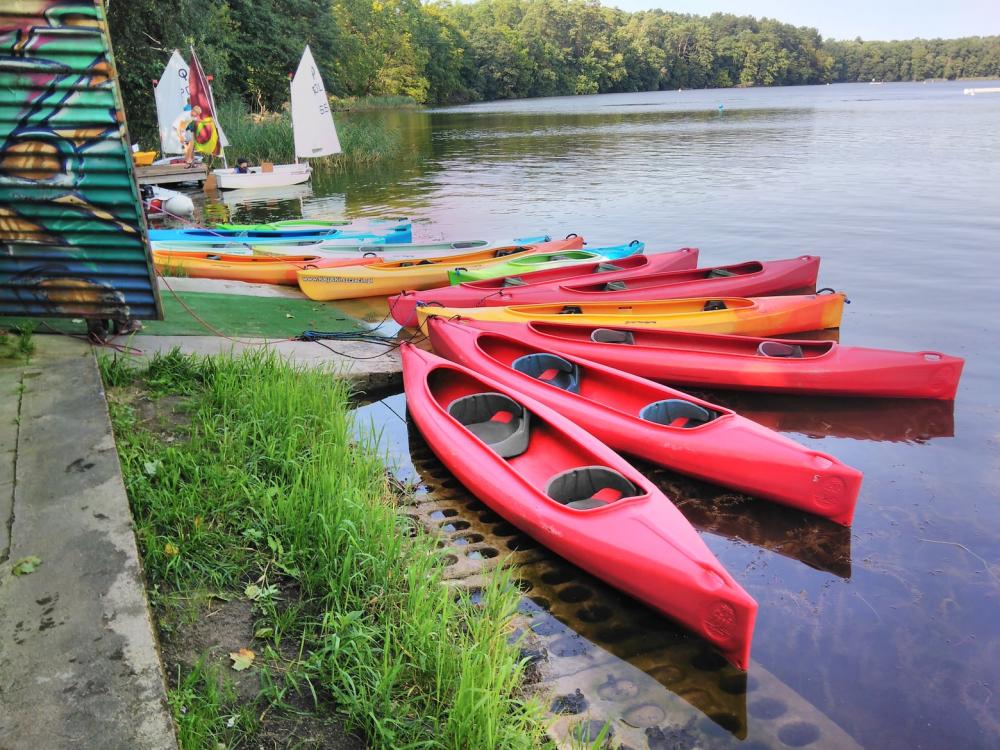 Wiking - wypożyczalnia sprzętu wodnego
When going on a trip to Głębokie Lake, it is worth considering renting equipment to discover this beautiful body of water anew.
The "Wiking" rental shop offers modern polyethylene kayaks, including family kayaks for 2+children under 6, and family pedal boats.
During the summer season, entry to the bathing site is charged according to the current bathing site price list.
In case of bad weather conditions, overcast sky, forecast of rain and storms, forecast of very strong winds, the rental service is closed.
STC discount
5 PLN discount for water equipment rental in Głębokie Lake