Łasztownia and Cranosauruses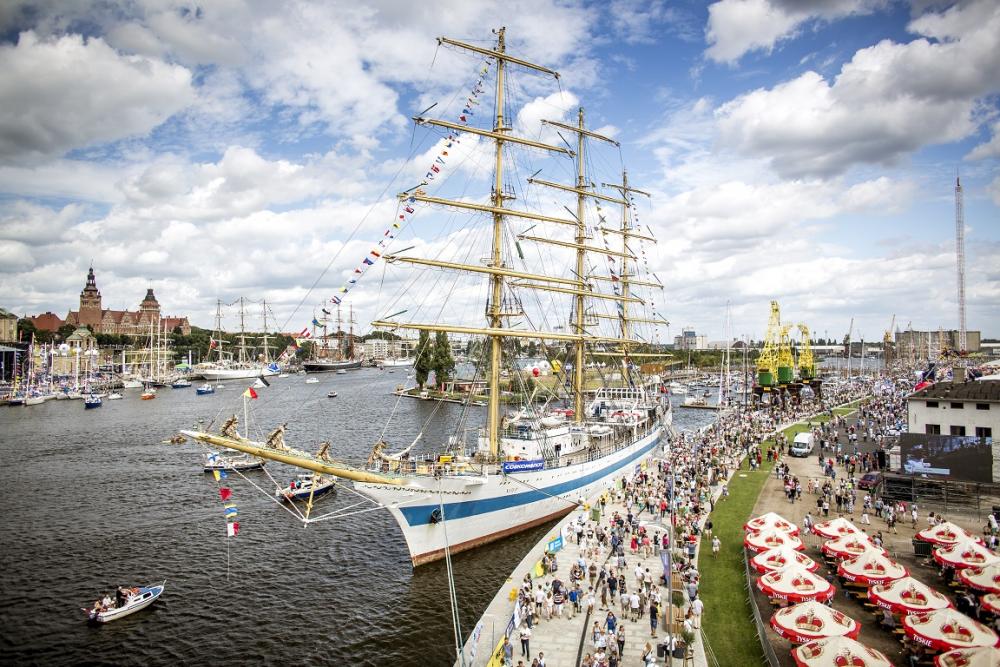 Łasztownia
It is on this mystery Island that the new heart of Szczecin is being born.
Today's Łasztownia is a completely different place to the closed port island from a while back. Once an isolated, mysterious space, today it is one of the favourite places for people going for walks, running, biking or fans of good coffee and international cuisine.
Gradually renovated buildings of the old butcher's complex, historic port cranes, new boulevards, cafés, restaurants, a yacht port and big events bring huge crowds to Łasztownia. It is here where you can find  Euroregion Culture Center "Stara Rzeźnia", the growing Marine Science Centre, and every day the Cranosauruses perform their illuminated dance. The number of attractions creating the atmosphere of this unique place is still growing. In the future we will see more investments and projects which will eventually be the implementation of the winning concept of the international competition for the island development vision.
Walking on the Łasztownia wharfs, if you're lucky enough, you will feel the aroma of chocolate, coming from the Gryf chocolate factory. After dark you'll surely see the illumination of three historic cranes, nicknamed "Cranosauruses". Don't forget to take a picture with a marine sign "SZCZECIN", located on the square at the end of Old Town Quay. This is also the place where you can best see the Old Town panorama, with the monumental buildings of Wały Chrobrego and the Ducal Castle.
From Łasztownia, we go directly onto the neighbouring Grodzka Island, which attracts both children and adults with a beach, beach bar and events for families, kings of the dance floor and fans of open-air cinemas.