Cruises on the Joanna ship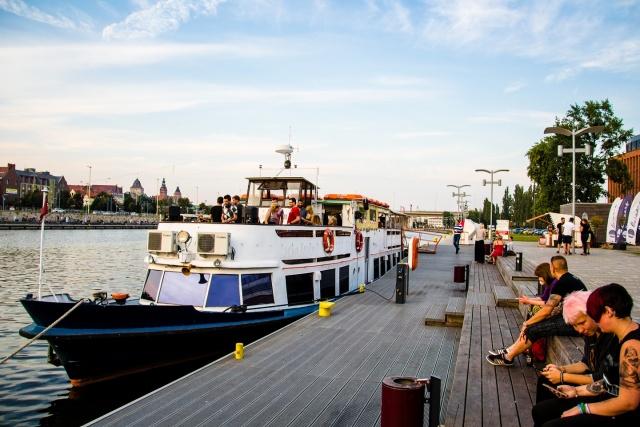 Statek Joanna
Joanna ship offers cruises on the Oder, charter cruises and cruises at sunset.
The ship has two decks: the upper deck – sunlit and the lower deck – air-conditioned. The upper deck consists of a part covered by the roof (for 70 people) and an uncovered part (for 30 people). The lower deck has got a parlour for 56 people, a bar, pantry and 2 toilets. The ship's home port is Gorzów Wielkopolski. Currently it is moored in Szczecin at the Piast Boulevard, close to the Ducal Castle.
Leisure cruises around the port and Lake Dąbie are specially developed, picturesque excursions. Port panorama and cityscape seen from the water can be enjoyed both during the day and late in the evening.
Charter cruises offer you a chance to choose your route and organise a business event (symposium, training course, business meeting, or a team-building or anniversary party). At the client's request, we also provide catering services.
Sunset cruises give you a chance to admire the great scenic beauty of the Oder's canals and Lake Dąbie in the colourful lights of a sunset. It is a perfect offer for a romantic evening, meeting with friends or a team-building party.
Address
Bulwar Piastowski
STC discount
Reduced ticket