Pumptrack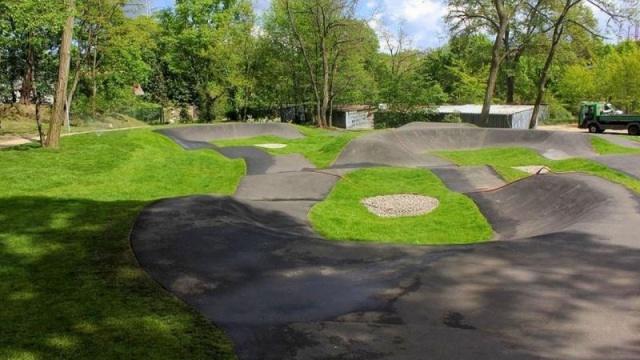 Pumptrack
Pumptrack is dedicated to enthusiasts of off-road cycling, both for recreation and for performing more complicated acrobatics.
The place is also suitable for skateboarding, rollerblading and riding scooters. The asphalt track consists of humps, profiled turns and small "jumps" arranged to accelerate and maintain speed without pedalling.
Track obstacles and turns form a closed loop where you can ride in both directions, with branches and alternative lines of passage. The total length of the track is 216 m and width is 170 cm.