Castle Boroughs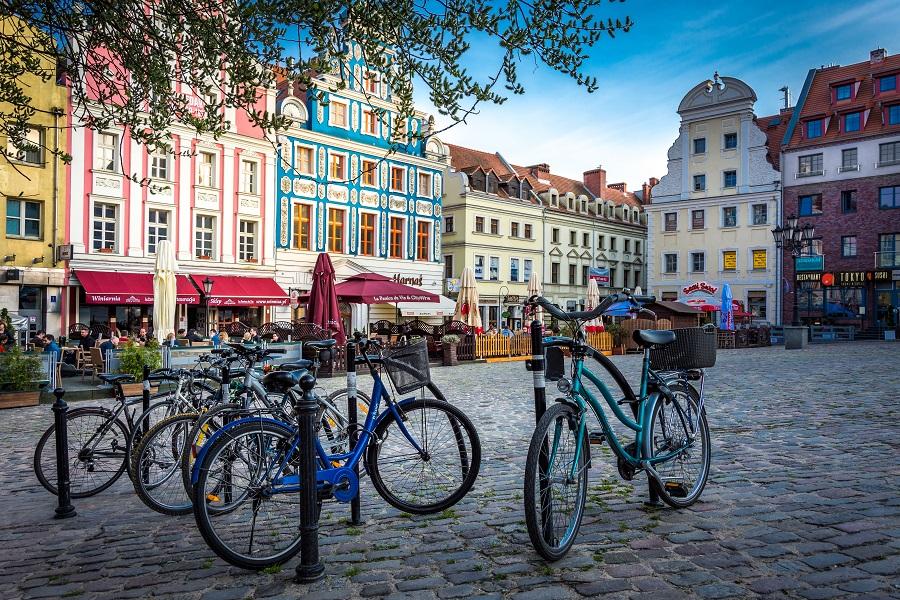 Podzamcze
There is a reason why Szczecin's Castle Boroughs are called "the new old town". After the Allied air raids, most of the Lower Town was razed to the ground. Its present appearance differs from the original one, although it refers to it. Today the Hay Market Square is a meeting place frequented by Szczecin residents and tourists.
Until World War II it was an area of dense bourgeois development gradually shaped, arranged along the axially established fairgrounds - Hay Market, Fish Market and Vegetable Market. During the war the Old Town was 90% destroyed. Few buildings were reconstructed, including the Old Town Hall and the Panieńska Tower. At the end of the 1940s, the burnt-out ruins of buildings and some of those restored by new owners were demolished. A wide artery connecting the northern districts of the city with Pomorzany was created in the place of compact buildings on the Oder River. 
In 1994, the rebuilding of Castle Boroughs began, preserving the historical street grid. Modern architecture dominates here, among which there are also faithfully reconstructed old elevations. Investments in the following quarters are still in progress today. Szczecin's Old Town, which is still under construction, is eagerly visited thanks to a wide range of restaurants and bars.