Photo break!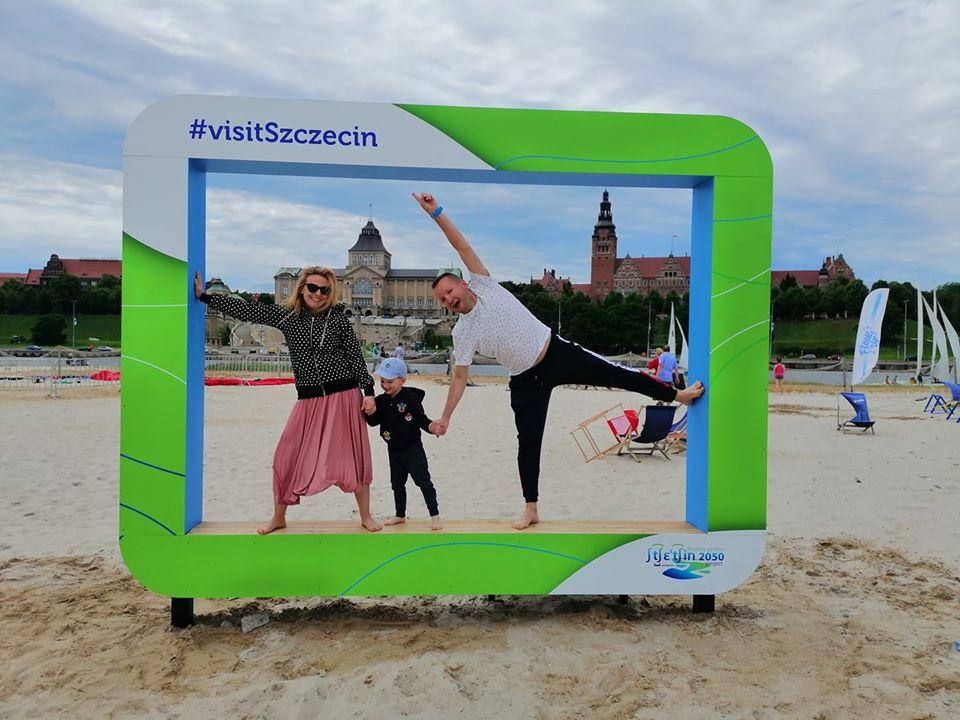 Ramka Visit Szczecin na Wyspie Grodzkiej
Stop for a moment and take a photo with a panorama of Szczecin in the background.
In the Urban Summer Zone on Grodzka Island #visitszczecin frame  awaits you. It is a perfect place to take a souvenir photo with the beach and the Chrobry Embankment in the background. Nearby, at the Starówka Quay on Łasztownia island, you will find another characteristic installation. It is the sign "Szczecin", which in its form refers to sails. Also antique cranes gracefully pose for pictures.
When publishing a photo in social media do not forget to add the #visitszczecin tag! :)