Old City Hall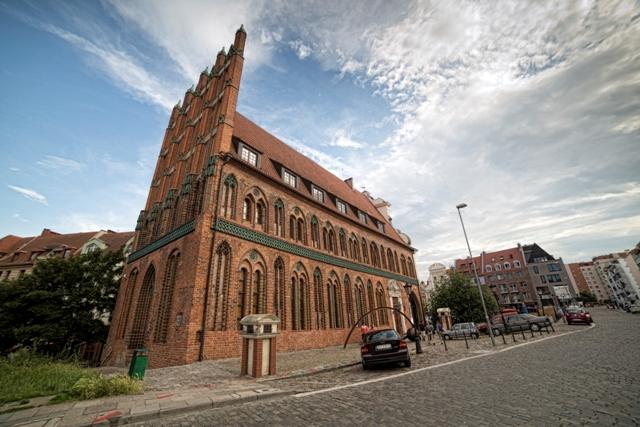 Ratusz Staromiejski
After Duke Barnim I granted city rights to Szczecin in 1243, the "theatrum"wooden market hall was the original meeting place of the city councillors.
The current shape of the Gothic City Hall dates from the 15th century. The richly decorated facade decorated with glazed fitting makes the building look more artistic. After the destruction as a result of the siege by the Brandenburgians (1659 and 1676), the city hall was rebuilt in a Baroque style. It served its role until the City Council was transferred to the New City Hall in 1879.
Rebuilt from the war damage in 1975, is has served as a National Museum and houses exhibitions related to the past of Szczecin.
The Peace Congress ending the Swedish-Danish war took place in the town hall 5-13 December 1570.