17 Schodów - 17 Stairs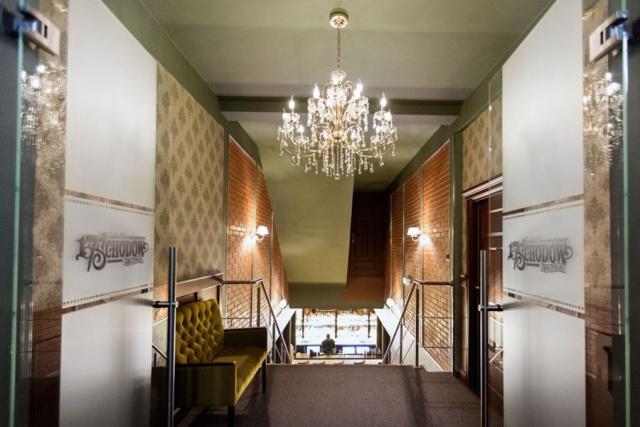 17 Schodów
17 Schodów is the first cocktail bar in Szczecin with such a large selection of alcohols from around the world. It is located in the Old New Town in a beautiful tenement house at Targ Rybny 1 Street.
The name of the premises refers to the number of steps leading to level -1. This is where - visible from the entrance - the heart of the restaurant is located, i.e. the spectacular 8-meter high, elegantly lit bar.
The restaurant is run by the owner of the Event Bar company, who deals with professional bartending services for events, providing them with mobile bars and conducts training in the field of creating drinks and cocktails.
17 Schodów are sophisticated world-class drinks in an atmosphere of swing, blues and soul.