Chrobry Embankment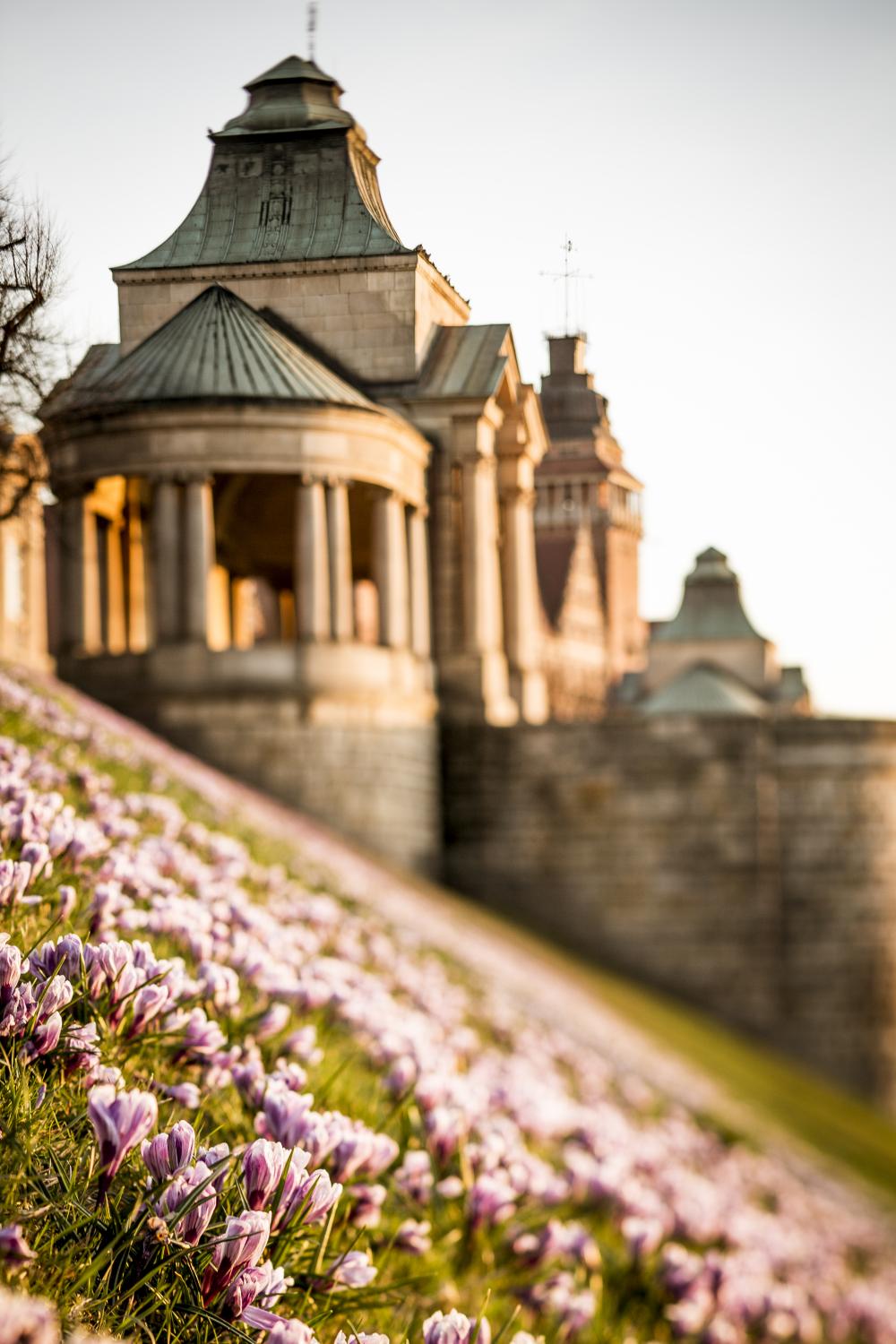 Wały Chrobrego
Chrobry Embankment (ger. Hakenterrasse) is one of the most beautiful observation terraces in Europe and the Szczecin's Landmark.
You can watch there a vast panorama of the Oder River and port. It is 500 meters long and 19 meters above river's bank.
In 1873 city's authorities decided to demolish all of the Szczecin's fortifications. Due to the contribution of the overmayor of Szczecin, Hermann Haken, a new construction was formed on the site of former Leopold Fort. 
It is a complex of the three buildings: from the South – Marine University, the building of the National Museum together with the Modern Theater and the Provincial Office.
In front of the Museum you can find a statue of Hercules fighting with centaur and wide stairs from the leading to the Oder River, where cruise ships await.
At the foot of Chrobry Embankment there is a fountain ornamented with figures of Jan z Kolna and Wyszak and two high columns in the style of sea lanterns.