"Under the Globe" Palace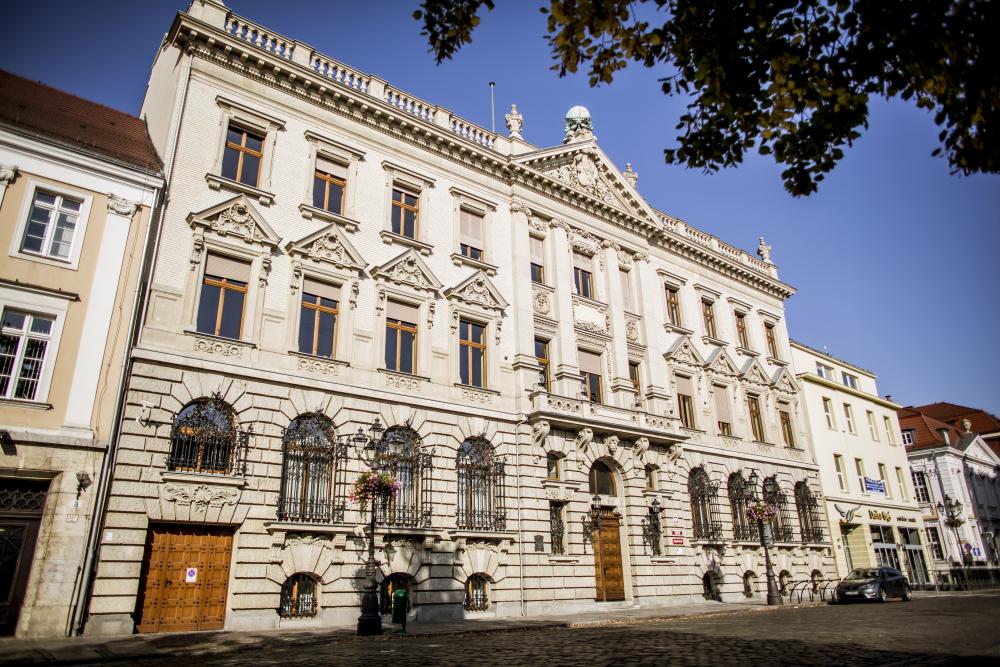 Akademia Sztuki
The baroque palace was erected on the site of another palace, which was hosted by Philip Otto von Grumbkow, the chief president and chancellor of the Pomeranian Province.
The construction, according to the design developed by Peter von Montarques, was commenced in 1723 by the Chief Chairman and Councillor Philip Otto von Grumbkow. Grumbkow was advised by Philip Gerlach, the creator of the garrison churches in Berlin and Potsdam. The Berlin sculptor Johann Georg Glume built the attic in 1724, together with sandstone vases which have survived until now. Glume also created the statue of Flora which at that time was placed in the garden next to the palace.
The construction was completed in 1726. During the Seven Years War (1757-1763), the palace was occupied by Frederick I William Charles of Württembergand his wife. Their daughter Sophie Dorothea was born in 1759 and in 1776 she became the second wife of the widowed Tsar Paul I of Russia, the son of Catherine II. After the wedding, she took the name Maria Feodorovna and during the 25 years of her marriage, she gave birth to ten children, earning the nickname "mother of tsars".
After the Pomeranian line of the von Grumbkow family died out in 1782, the palace was bought by Szczecin merchant Jacob Frederick Wietzlow, whose descendants sold it out to an insurance company in 1890.
The palace was rebuilt virtually from scratch, which included constructing an ornamental tympanum with a copper globe statue at the top. From 1961, after the post-War reconstruction, the palace housed a secondary music school. Since 2010 it has been the seat of the Szczecin Academy of Art.