Free Blues Club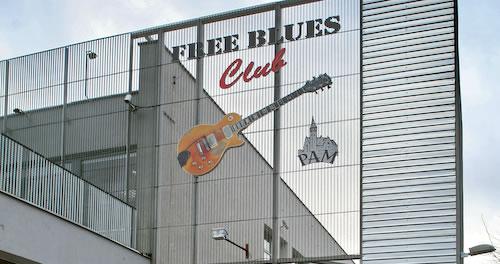 Free Blues Club
This is the only blues club in town! Live music, professional concerts and jam sessions.
The club's main activity is blues, rock and jazz concerts as well as cyclical events. At Free Blues Club 3 times a week you can participate in events with live music.
The club has two rooms: one is a traditional blues concert hall with a stage, an cozy audience and a large bar. The other is a cozy dance and bar room, with a dance floor, comfortable sofas and a small bar.
The club has its regular guests coming to concerts - blues music lovers and funky music lovers.