Kino Zamek - Castle Cinema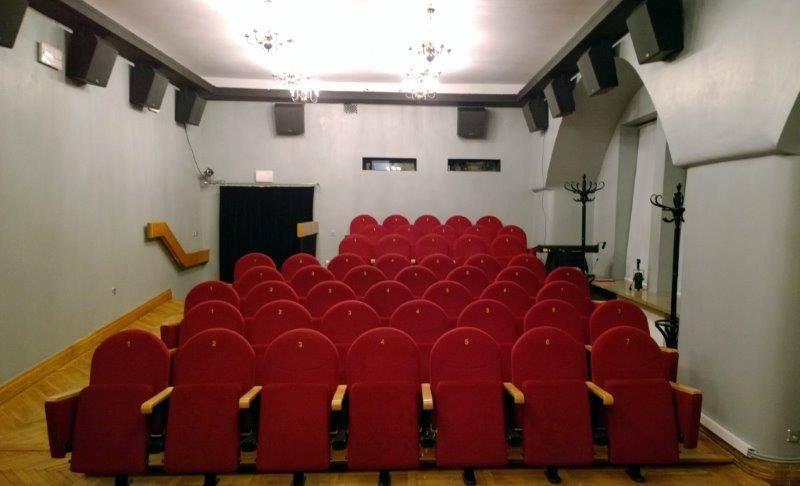 Źródło: Kino Zamek
The cinema hall hosts such festivals as "DokumentArt", "Watch Docs", "Jednominówtówki", "Szorty.pl", and "Cyfrowy Planete Doc Review".
The cinema has been operating since 1963. The interior architecture and location in the Pomeranian Dukes' Castle, as well as the small 50-seat hall, contribute to the intimate, unique atmosphere.
The international cinema overviews took place here, among others Russian, Hungarian, Norwegian, German, French or Swedish.