Motorboat rental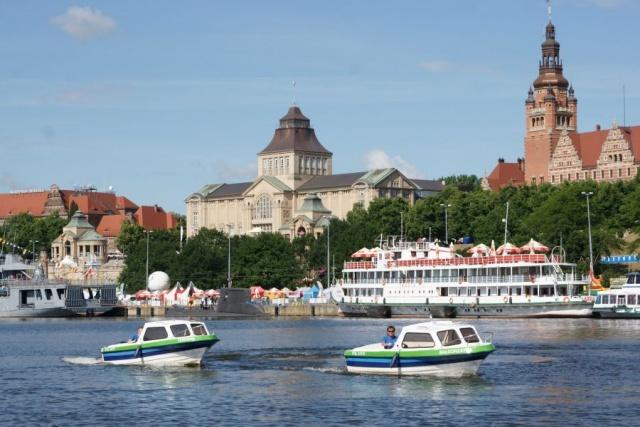 Wypożyczalnia motorówek
With a motorboat you can reach spots that are otherwise inaccessible by foot, car or bike.
There are many more things worth seeing other than the city's panorama: the backwater spots along the Święta River and Wydrnik Canal, known as the Venice of Szczecin, Lake Dąbie, and the many canals and islands. A motorboat cruise is also a great opportunity to watch wildlife, including herons, white-tailed eagles, beavers, otters and rare plant species.
These motorboats can accommodate up to 5 people. Thanks to their small engines, no motorboat licence is required, which means that virtually any adult can drive one of them. Of course there is mandatory training on boat manoeuvring and safety before the cruise.
The motorboats are moored next to the harbourmaster's office in Gdynia Boulevard (3 Zbożowa Street). The motorboat rental is open daily from 10 am to 7 pm (motorboats must be returned by 7 pm).
Address
ul. Zbożowa 3 (Bosmanat na Bulwarze Gdyńskim)