Underground Routes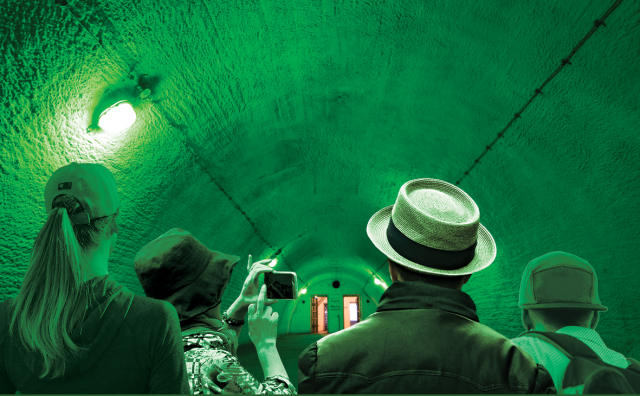 Podziemne Trasy Turystyczne
It is the biggest civilian shelter in today's Poland. Built just before the WW II, located under the main railway station and it is 5 floors deep.
It was built with reinforced concrete and it could accommodate 5 thousand people. After being taken over by the Poles, it was adopted for anti-nuclear shelter.
Almost until 90s of the 20th century the trainings of Civil Defense were taking place there. Nowadays, visitors have 2 trails to choose: WW II or Cold War.
We suggest wearing hot sweater because the temperature is only 12 Centigrade whole year long.
Tours for individuals take place at noon each day and special group tours for eight or more can be arranged outside these hours.
Visiting without reservation (regardless of number of people):
12:00 everyday Mo-Su, route "II World War"
13:30 only Saturdays, route "Cold War"