Historical Cellars of Starka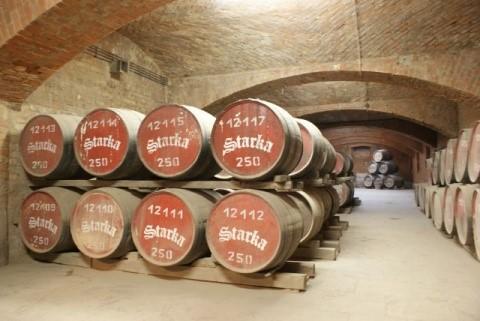 Starka
Attraction for gourmets, who are looking for local delicacy are the cellars of Starka.
Starka is the noble old Polish dry vodka. Presently is produced only in Szczecin, it became a local delicacy.
In making available for groups of visitors old factory, walk among maturing in huge wooden barrels of alcoholic beverages crowns tasting of different kinds of Starki.