Cafe Berlin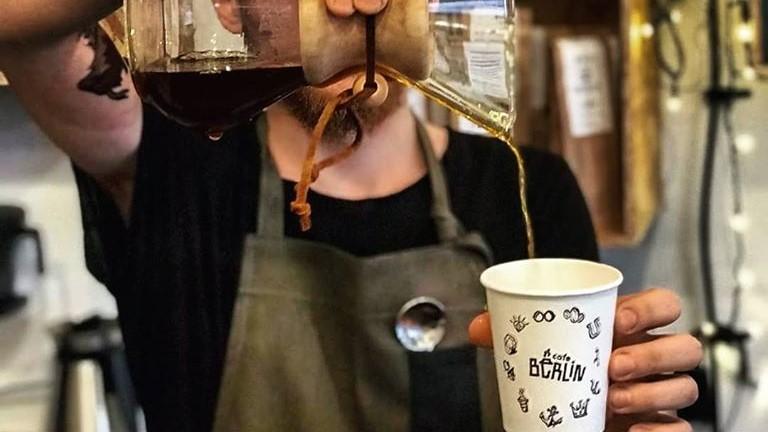 Źródło: Cafe Berlin
Cafe Berlin was created out of passion for good coffee, love to drink and brew it. The cafe is located in a post-German tenement house from the 19th century with an unusual atmosphere.
Berlin was a great inspiration for this place, because it is famous for the best cafes and coffee roasters. Cafe Berlin transfers coffee trends to the Szczecin backyard, thanks to cooperation with local speciality coffee producers, among others.
In addition to specialty coffees, the menu is distinguished by "cortado" coffee and brewed ginger, i.e. drinks liked by Berliners.
Address
ul. Edmunda Bałuki 17